After waking up on Wednesday morning, we discuss breakfast options and decide that we are all hungry for Chicago Deli and Pancake House again as the prices are so reasonable and the food is tasty. We make our way into town and find that it is a little busier today and end up sitting at a table in between the restaurant and the ice cream shop. Once seated, Butch and Joe both get their usual choices of eggs Sunnyside up with American sausage for Butch and bacon for Joe. Kay decides to go out on a limb today and orders a western omelet, and I order scrambled eggs with meat which includes sausage, chorizo and ham.

While eating we notice a bold pigeon coming up on the steps toward our table and I have to take a couple pictures.




Butch and Joe really enjoy their breakfast as usual, and Kay and I feel our meals are pretty good. We agree that our favorites are still the western eggs (scrambled) for her and American sausage and cheese omelet for me.

Breakfast finished, we head back to the hotel and all of us hang out on the beach. After a while, Joe and I get antsy and decide to go for a ride. Along the way we come across this crazy homemade scooter with two wheels on the back.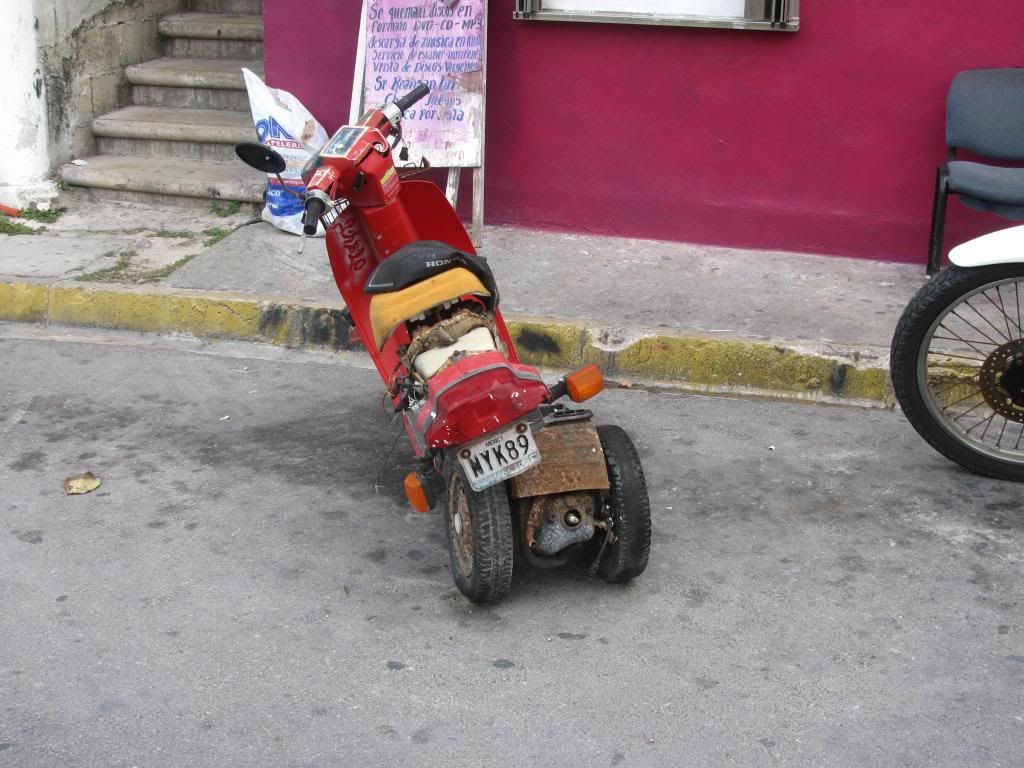 We also capture some random pics.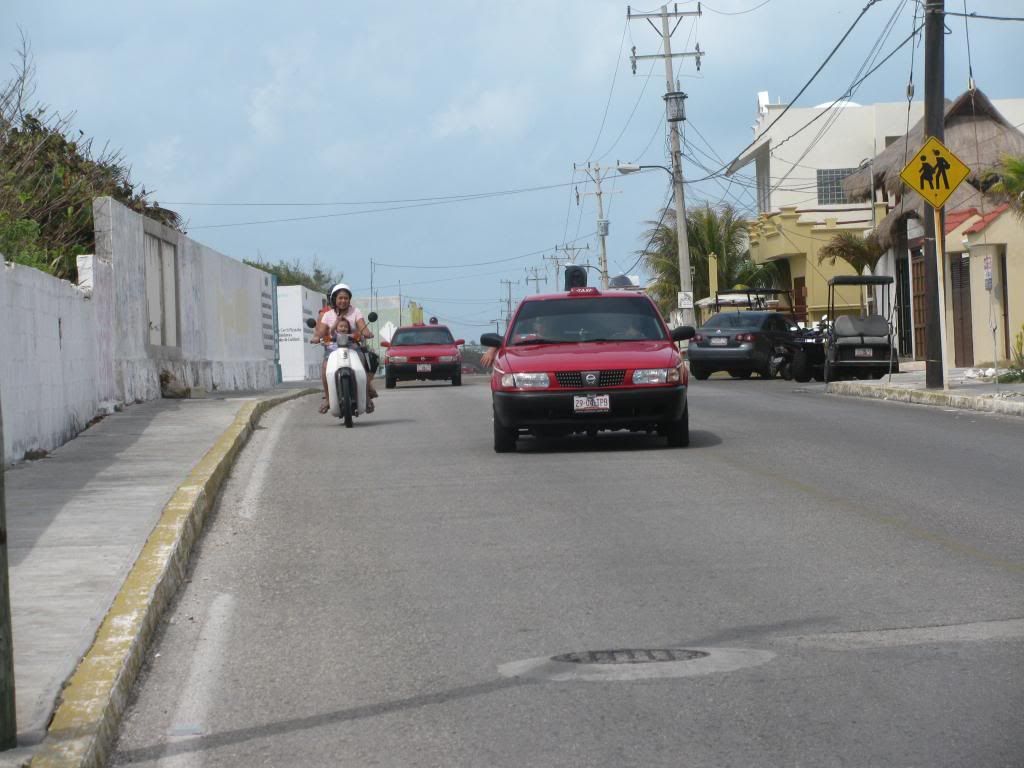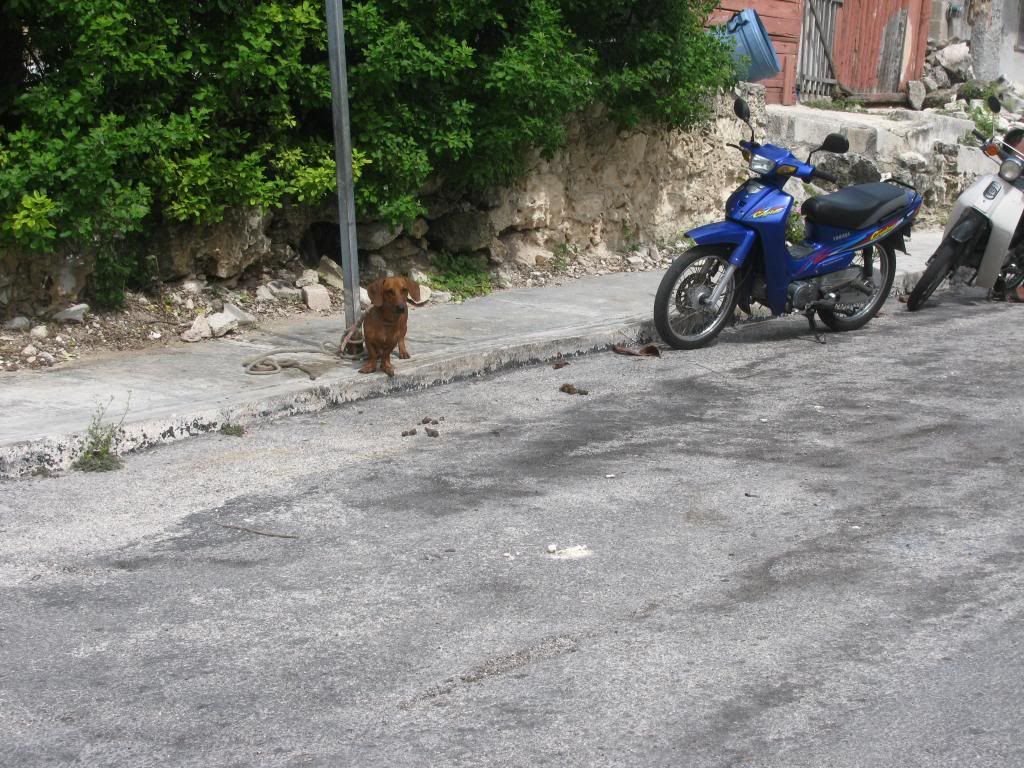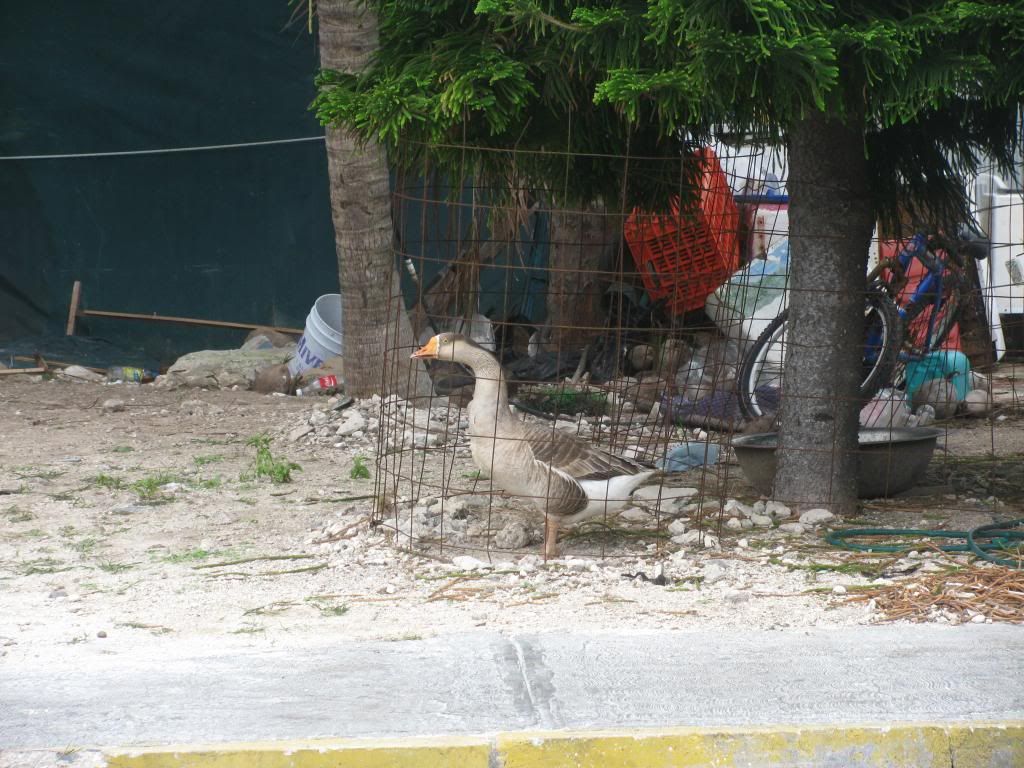 While cruising around we remember that we need more juice and stop into Chedraui… while there we got this cute picture of a boy showing his little brother how to ride the moving sidewalk.




We decide to drive to the hotel to drop off the juice and see if Butch and Kay are hungry for lunch. On the way back, we get this great shot of an adventure touring motorcycle rider coming off the car ferry. We are really excited as we have a Honda Goldwing motorcycle and are also long-distance riders. In fact, we spend most of our summer weekends on the bike.




Once back at the hotel, it turns out that everyone just wants a little bit of a snack. I mention that Joe and I wanted to try the chicken wings at Bobo's, and it might be a good time to do that. Since the seating at Bobo's was still limited while we were there, Joe and I drive the cart back into town and pick up an order of BBQ chicken wings with fries for us to all share. After arriving back at the hotel we all try the wings, and although they are a little small, they taste really good.

Since it has gotten chillier outside, the rest of the afternoon is spent in the hotel room playing 500. We play until early evening and then we need to get ready to go to dinner. After getting ready, we all head into town and arrive at Brisa Mexicana for 2 x 1's. While enjoying our drinks, discussion ensues about dinner and since it is colder tonight we are not sure if we want to drive out to La Bruja. After some back and forth discussion, we decide that we only have a couple more dinners left during our vacation and want to carefully plan out our last choices… and decide to go for it.

Arriving at La Bruja, we are promptly seated. Roberto again checks with Joe to make sure that he is getting the breaded grouper… good thing he does because Joe is getting 2 fillets tonight! Butch orders the rib-eye steak, Kay decides to place an order for one of her new favorites, the enchiladas suizas, and I realize that I haven't had that many orders of fajitas yet this trip and order the chicken fajitas. Everyone devours their food and we leave there with our tummies full.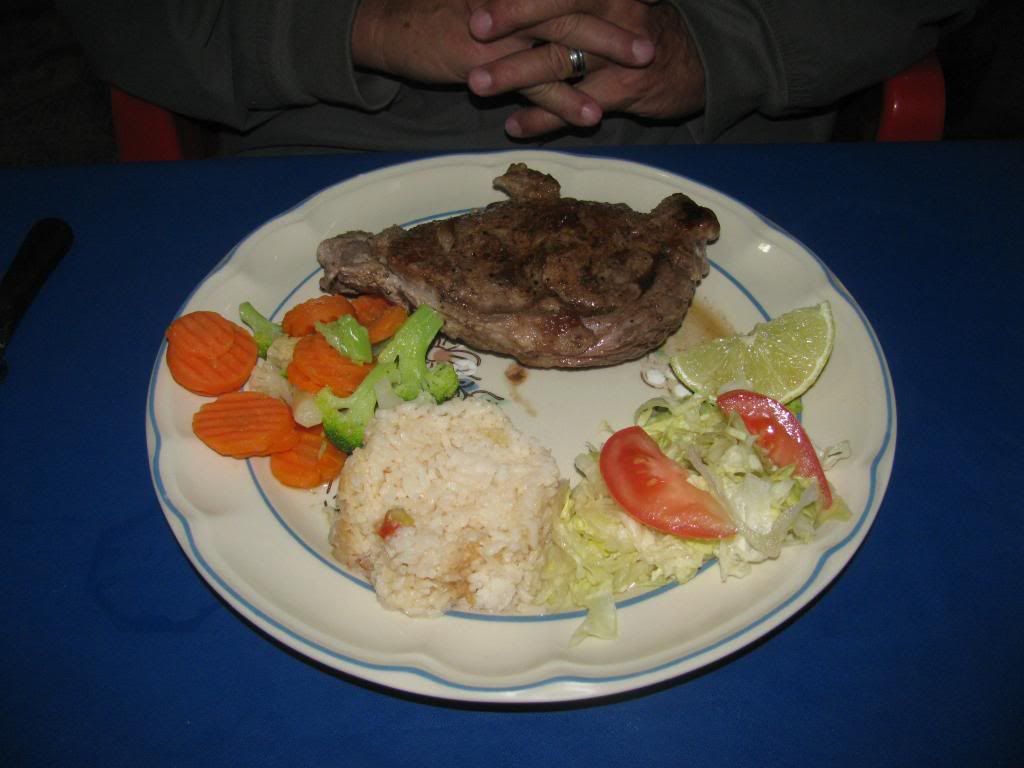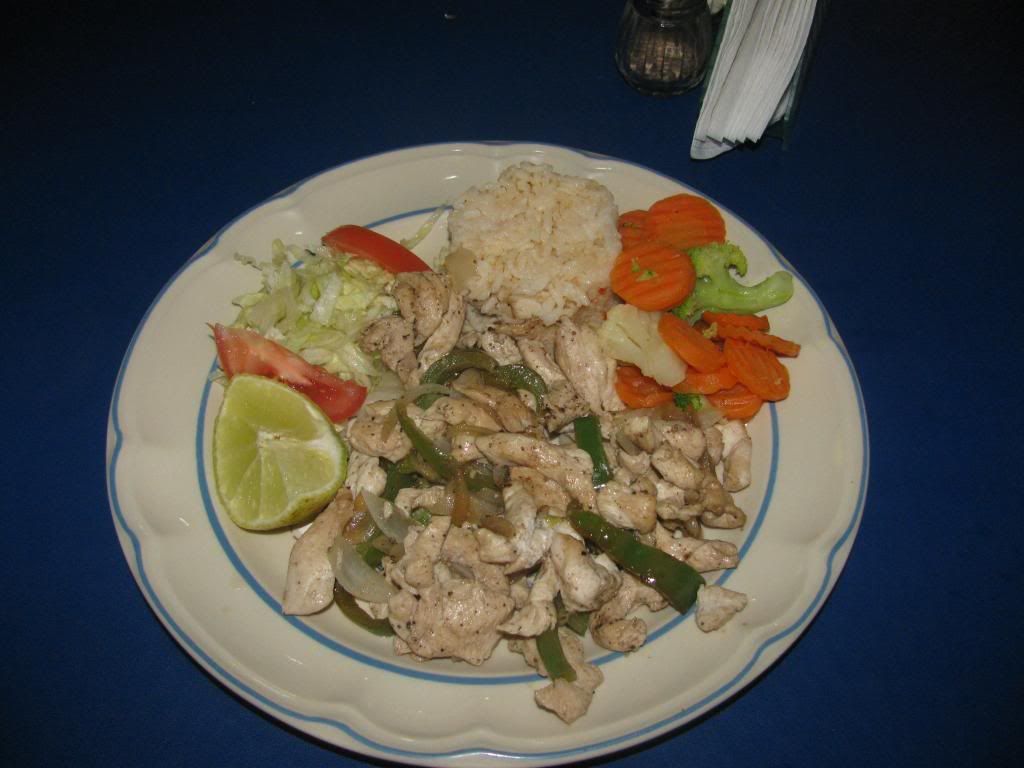 After dinner, Butch and Kay decide that they want to go to Miguels with us as John Cain is playing tonight, so we make our way there. We had heard that he will be playing a set with Gregario, and that sounds fantastic!! Shortly after we find a place to sit and place our cocktail orders, our friends Jim and Aletha arrive and join us. We are all so excited to see John and Gregario play together, and once they get started, no one is disappointed! We hang out until John is done playing for the evening and then take off to get the folks back to the hotel.




Joe and I then head back into town to meet up with Jim and Aletha and hang out a little more. After wandering a bit, we make our way down to Tacqueria Medina for some tacos al pastor to cap off the night.